Our Philosophy
The best assistance company that supports manufacturing.
We are a Japanese company providing HR solutions to global manufacturing companies.
We have sales and recruiting offices in Japan and overseas, and offer a variety of services that can effectively utilize these platforms.

There is no other company in Japan that can provide services to overseas factories and customers using a global platform.
We support worldwide manufacturing manufacturers from our bases in Japan and around the world.
We provide seamless HR solutions for global manufacturing manufacturers from research and development to design, manufacturing, evaluation and after-sales service.
Creating new the "Ways We Live"
By expanding our business beyond the boundaries of our existing business, we are creating a new the "Ways We Live".
As one such example, we operate agricultural parks and other facilities under the theme of "harmony between nature, people, and society," including directly managed nationwide facilities as well as multiple facilities under designated management.
We support manufacturing manufacturers from group companies and bases not only in Japan but also around the world.
Please feel free to contact us from here.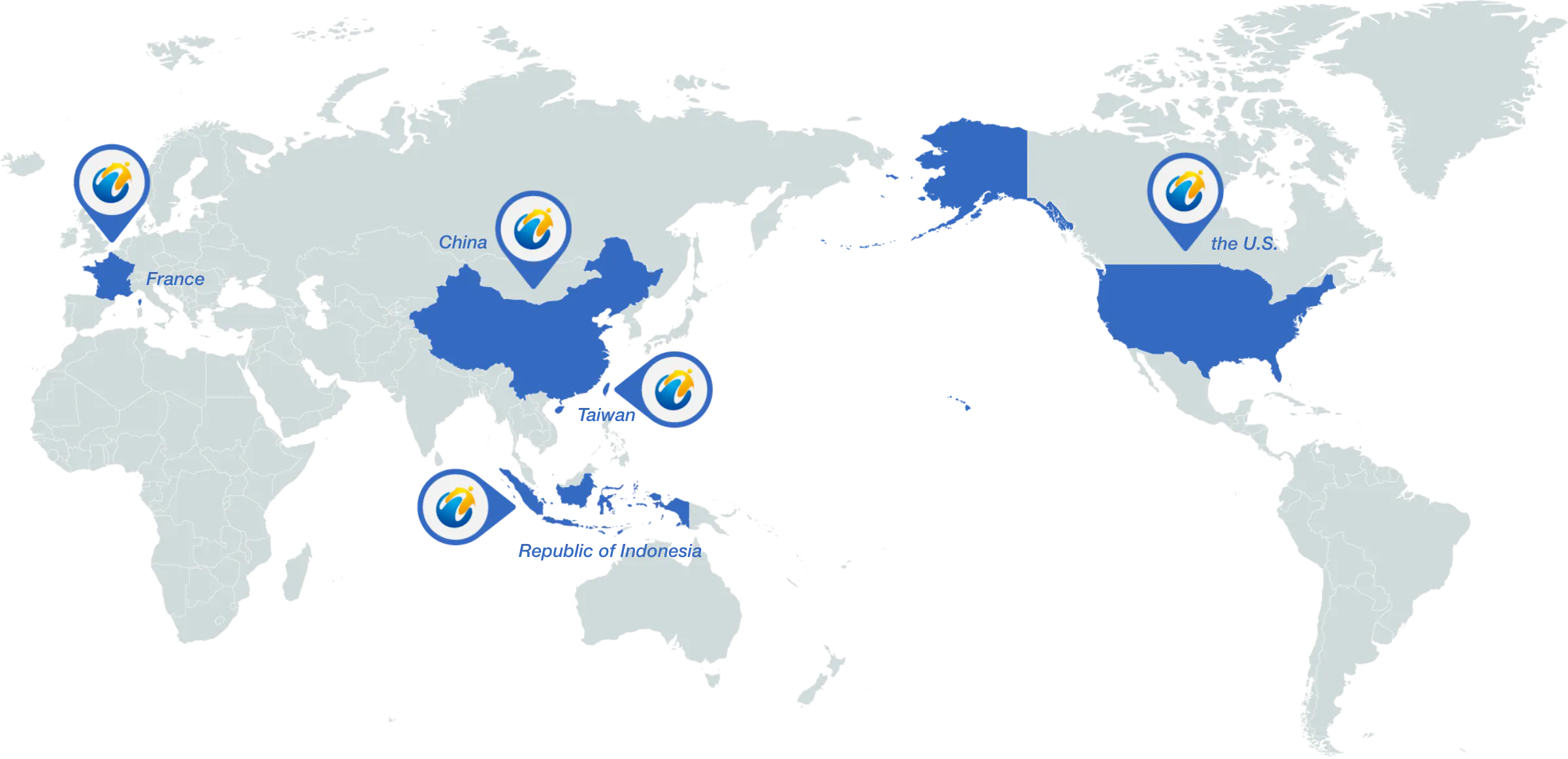 Asia
Fukuoka Head Office

〒812-0011
6F Fukuoka Asahi Building, 2-1-1 Hakata Ekimae, Hakata-ku, Fukuoka-shi, Fukuoka
TEL(+8192)481-0209
FAX(+8192)481-0226
Kitakyushu Head Office

〒803-0814
11-2 Otemachi, Kokurakita-ku, Kitakyushu-shi, Fukuoka
TEL(+8193)581-0101
FAX(+8193)581-0103
Tokyo Headquarters

〒105-0021
NBF Commodio Shiodome 4F, 2-14-1 Higashi-Shinbashi, Minato-ku, Tokyo
TEL(+813)3433-6050
FAX(+813)3433-6051
〒10476
台北市民權東路三段75巷2弄7號1樓
〒80247
高雄市苓雅區三多四路63號10F之5辦公室
〒215011
中国江蘇省蘇州市高新区獅山路22号1901室
〒215024
中国(江蘇)自由貿易試験区蘇州片区蘇州工業園区凤里街336号人力
資源産業園1-B棟2層218室
〒214101
無錫市新呉区太湖国際科技園菱湖大道200号中国伝感网国際創新園
A栋304
〒510620
广州市天河区体育东路122号之一25层A19房
〒225009
揚州市経済技術開発区江陽中路433号(金天成大厦)1-703
〒116630
遼寧省大連経済技術開発区東北六街6号-1
英特科製造外包(天津)有限公司

〒300380
天津市西青经济技术開発区民和道24号赛達创創意园103室
悟路德商务咨询(上海)有限公司

〒200235
中国上海市徐汇区田林东路55号 上海汇阳广场11楼
North America
World Intec America Beaverton本社

〒97005
12725 SW Millikan Way, Suite 300 Beaverton, OR, USA
World Intec America Boise office

〒83705
921 S Orchard St, Boise, ID, USA
Europe
Nikken Techno France(Lyon) 本社(SIÈGE SOCIAL)

4, avenue Carnot 69250 NEUVILLE-SUR-SAÔNE, France
Nikken Techno France(Paris) 代理店(AGENCE)

4 cour du chêne vert(Entrée par le 48 rue de Charenton)75012 PARIS, France